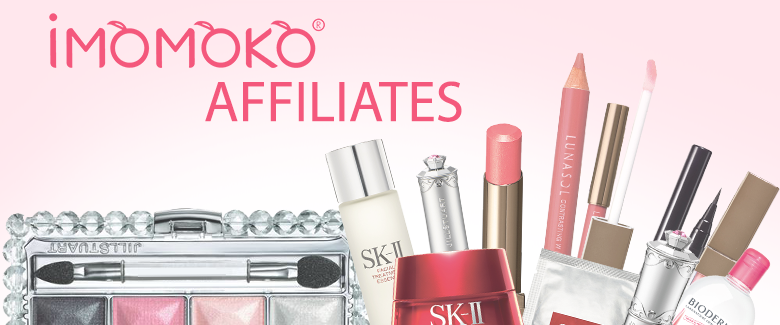 What is iMomoko Affiliate program?
iMomoko affiliate program is designed for the media savvy you to share the passion of Asian makeup and cosmetics with your viewers and readers. We have over 6,000 unique products and counting and we are working diligently to bring you the latest and greatest products from Asia. Affiliates will enjoy 7% commission of any sales made through direct links from publishing platforms
What Resources will I Receive?
All affiliates will receive up to date offers and promotions on a daily basis
Traffic tracking and sales generated
Unique links for sales tracking
Exclusive banners for advertisement
7% commission on all sales generated by your unique URL
Do I Qualify?
You must have a platform with an emphasis on beauty related topics
Platforms such as YouTube, and beauty blogs will take priority
Please note: your application will be reviewed individually for quality and statistics. Other platforms such as Pinterest, tumbler, and myspace will not be considered.
Sign me up!
We host our affiliate system through Linkshare. Please create an account here
Once you have a Linkshare account, please log in and search "imomoko" on the top right hand search bar titled "ADVERTISER SEARCH"
Select iMomoko by checking the box on the left hand side and click "apply"
Please wait 48-72 hours for your application to be evaluated. If you your account is approved you will be able to view banners, promotions and sales in your account.
Due to large volume, please note your application may take up to 1-2 weeks for review. Please do not email or create a ticket inquiring about application status, as this will not speed up the process.